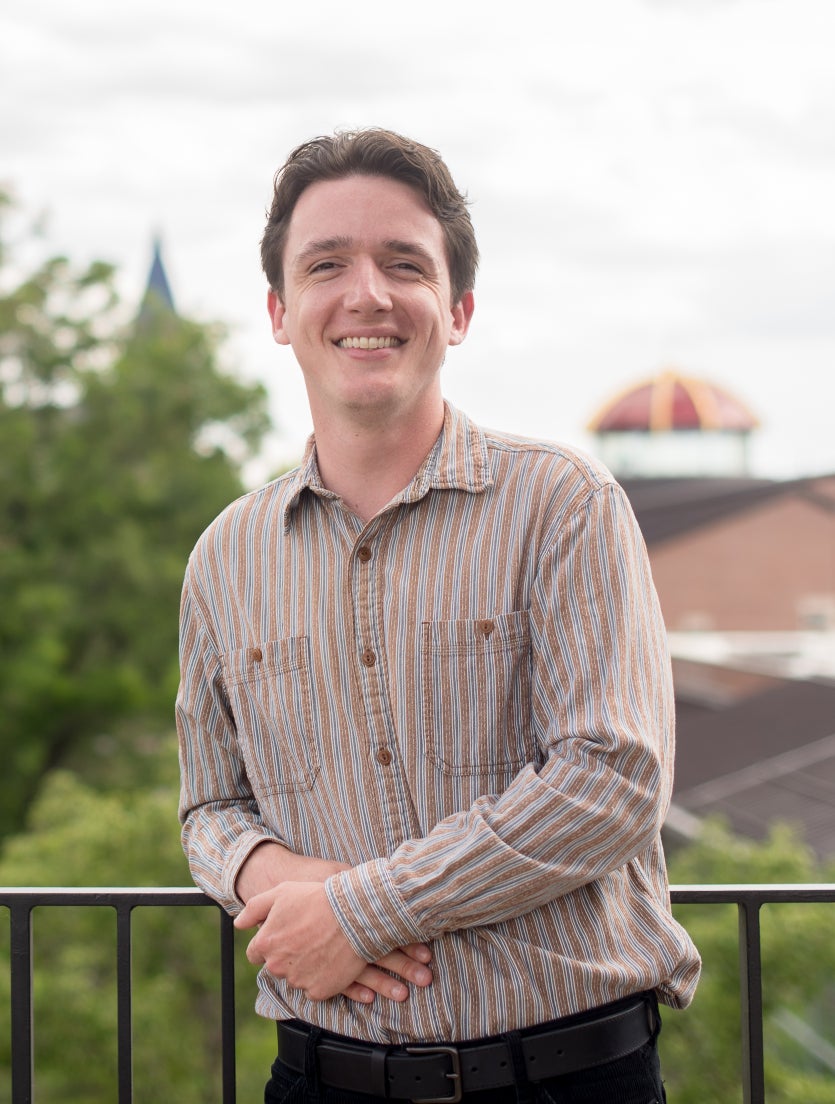 Christian Laubacher, M.A.
Staff Academic Advisor
Student Success
Academic Advising
Professional Biography
Christian, also known as Laub, received his Bachelor of Science in Journalism from California Polytechnic State University, San Luis Obispo. Christian then went on to receive a Master of Arts in Higher Education from the University of Denver. Christian's primary experience lies in housing and residential life, but is excited to continue to support students as an academic advisor! Christian loves going to concerts, watching/supporting women's soccer, and making/eating baked goods.
Pronouns: He/Him
CliftonStrengths Top 5 Themes
Communication, Positivity, Maximizer, Woo, Individualization
What is your favorite spot on DU's Campus?
Anywhere with a view of the mountains!
What is your favorite entertainment?
Comedy (stand-up, TV/film), vinyl records, Beyoncé, Taylor Swift, women's soccer, Nintendo Switch
What is one piece of advice you have for students?
Don't be afraid to ask for help!
How do you practice self-care?
Being alone, going on walks, running, deep breathes, yoga (when I have the motivation for it lol)
Share a quote you really like.
"People aren't thinking about you the way you're thinking about you."- Alexis Rose, Schitt's Creek. Sometimes I find myself letting others' perceptions of me negatively influence the way I show up and interact with the world. Having the ability and confidence to show up as my authentic space no matter what space I'm in has been super empowering, and I think this quote captures that!