We Are Here to Help
Academic Affairs addresses student needs as they relate to the academic mission of the University. Academic Affairs embodies the vision of the University of Denver by making discoveries for the public good possible for students, staff, and faculty. Academic Affairs promotes educational excellence and engaged learning by offering innovative and integrated experiences that support an inclusive, global, creative, and academically-rigorous environment dedicated to preparing students for lives of purpose. Faculty and staff advisors partner to support students' successful navigation of their curricular experiences by empowering them to be the experts in their own academic journey.
What Does the 'Public Good' mean at DU?
Public good work begins with collaboration on critical problems allowing students, faculty, and staff to advance equity and inclusion through community-engaged work. Learning to collaborate through university-community partnerships prepares students for bridge-building across differences, collaborative decision-making, and just sustainability practices. In sum, through high-impact experiences, students build the knowledge, skills, and values needed for public good discovery in a way that is holistic, embedded, and connected.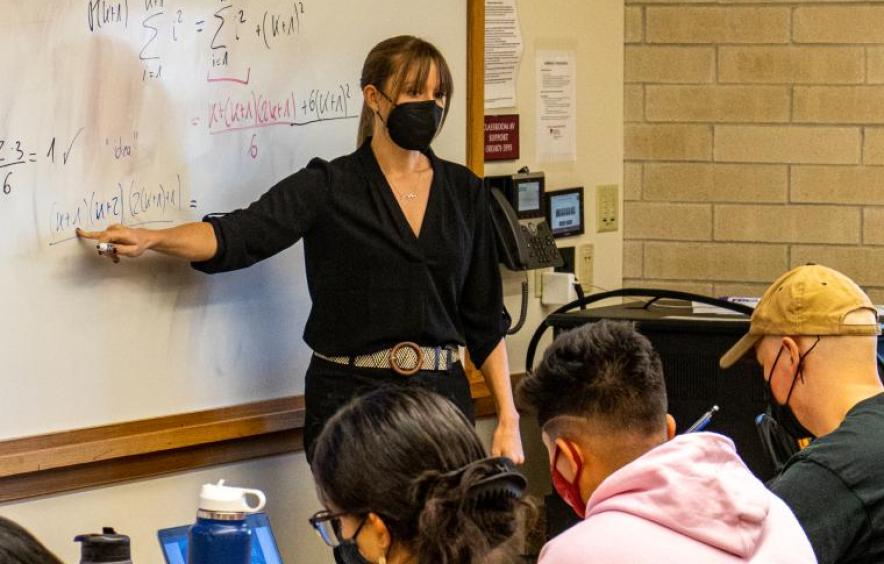 About Learning Outcomes
Academic Affairs is the steward of your curriculum. We oversee both specific credit requirements as well as broader, university-wide student learning outcomes.
For instance, across their educational experience, all undergraduate students must meet learning outcomes in quantitative reasoning, engagement with human diversity, degree-specific knowledge, and more. These outcomes are designed to provide students with a breadth of knowledge across disciplines and develop interdisciplinary connections.
High Impact Practices Promote Deep Learning
Students learn best when they are engaged with their own education. To this end, it is our responsibility as educators, advisors, and university staff to ensure we provide opportunities for high-impact, integrative learning experiences that are fundamental to the 4D experience. According to research, high-impact learning leads to increased retention, completion, and satisfaction among students.