Stay in the Know
Interested in what's happening at CCESL? Follow us on social media and read the latest on our Public Impact Blog to find out about upcoming events and opportunities at CCESL and around campus. There's always something going on!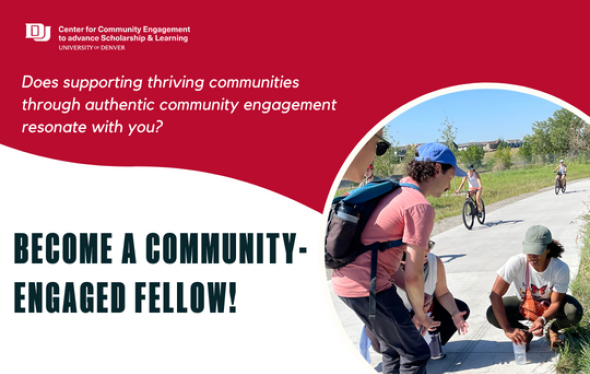 Rolling Deadline
Community-Engaged Fellows Application
Community-Engaged Fellows are DU graduate or 3rd year+ undergraduate students who are passionate about practicing and advocating for community engagement at DU and beyond.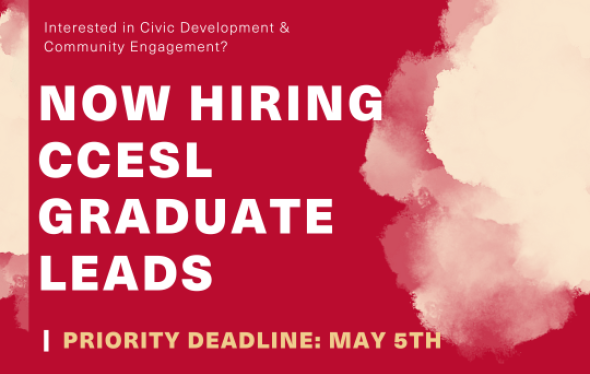 Accepting Applications Until Filled
Hiring: Graduate Leads
CCESL is hiring five Graduate Leads to aid and support CCESL Staff across the Center's programs. Positions align well with students interested in social justice programming, community-engaged work/community organizing, academic connections, communications, and/or student development. Use the link to read the position description for each:
Campus-City Partnerships' Green Justice Initiative
DU Grand Challenges Initiative Graduate Lead
Student Programs Graduate Lead
Business Operations Graduate Lead
Community Outreach & Communications Graduate Lead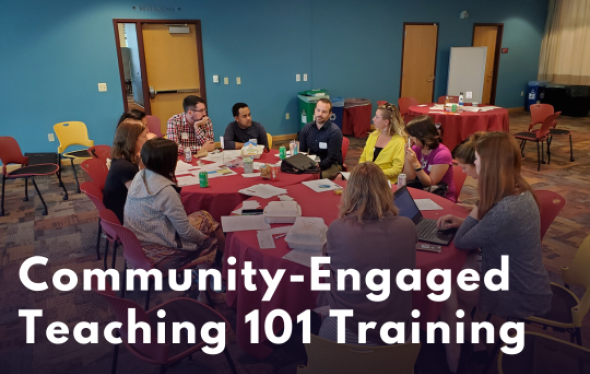 June 21 - 22, 2023
Summer: Community-Engaged Teaching 101 Training
Community-Engaged Teaching 101 is for instructors who are new to community-engaged teaching. Participants will take part in training designed to increase knowledge about community-engaged pedagogy as well as prepare faculty to use best practices for community engagement in their courses. 
Deadline to apply is June 4th, 2023
DU Grand Challenges Events: A University-Wide Initiative Powered by CCESL