Community-Engaged Teaching 101
Community-Engaged Teaching 101 is for instructors who are new to community-engaged teaching. Scholars will take part in training designed to increase knowledge about community-engaged pedagogy as well as prepare faculty to use best practices for community engagement in their courses. Participants are also asked to submit a syllabus from their newly developed (or revised) community-engaged course after teaching the course at least once.
Participants will also receive:
$600 stipend for attending the full training 

$125 stipend for attendees who submit a syllabus for a newly developed (or revised) community-engaged course upon completion of teaching the course 
The Winter 2022 CET workshop application is now open. Priority deadline is Monday, November 7th at noon
Learn More & Apply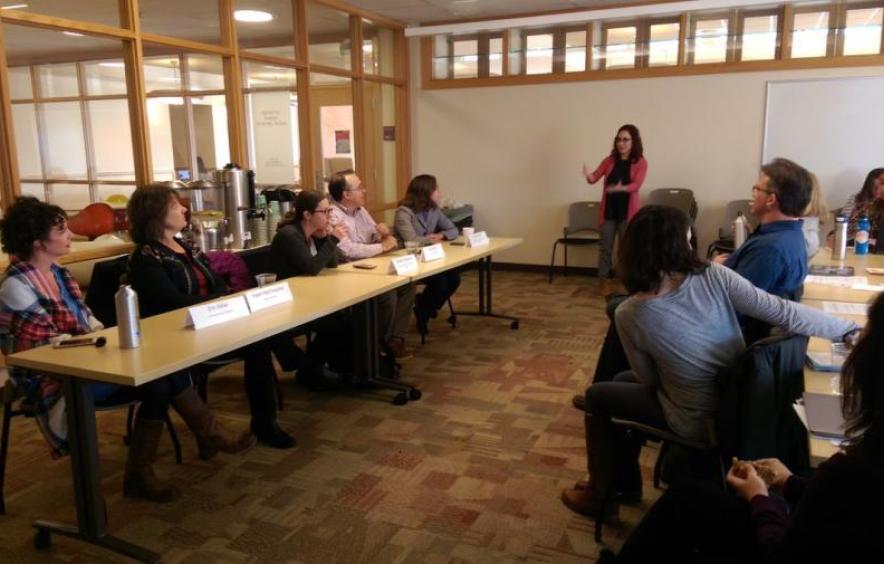 Communities of Practice
Communities of Practice are small cohorts of cross-campus faculty who are experienced community-engaged teachers. Each community of practice focuses on a unique theme related to community engagement, and creates space to do communal reflection, collective problem-solving, and knowledge-sharing related to that topic. 
Each community of practice will meet twice each quarter to explore and reflect upon ongoing learning and challenges. At the culmination of their year together, the communities of practice will have the opportunity to share their learning with the DU community at a Public Good Celebration. The structure and format of this forum will be determined by the community of practice. Each participant will also submit a written reflection with the option to have it published in a special issue of CCESL's Public Good Impact. Participants will receive $250/quarter.
The application is now open for the 2022-2023 Communities of Practice. Priority deadline is October 3 by noon.
Apply
Upcoming Communities of Practice:
The Activist Academic 

Inspired by The Activist Academic: Engaged Scholarship for Resistance, Hope and Social Change by Colette Cann and Eric DeMeulenaere, this community of practice will explore how to merge activism with academia and what it means to be an 'activist academic'. Conversations will center critical reflection as faculty support each other in navigating difficulties, hope, and passion for change in academia. Participants will receive a copy of the book.  

Facilitators: 

Paula Cole, Teaching Professor, Economics 

Co-Sponsors:

Creating Synergy in Community Engagement

How can community-engaged faculty members cooperate to produce a combined effect greater than the sum of their separate effects? From co-teaching a course across disciplines, to teaching separate classes that tackle a common community-identified need, faculty members across DU are collaborating in unique ways for the benefit of both their students and community partners. This community of practice will explore the specific challenges and opportunities that present themselves when we aim to create synergy in community engagement. We'll bring together experienced practitioners and newcomers in a supportive environment as they build the community, skills, and knowledge needed to create these transformational collaborations.  

Co-Sponsors:
2021-2022 Communities of Practice:
Engaging Onward

How do we, individually as instructors and collectively as colleagues, spring forward from these tumultuous times in ways that build abundance and justice for ourselves, our students, and communities through our courses? This community of practice creates space for communal reflection, collective problem-solving, and knowledge-sharing as we navigate where our community-engaged teaching has been and where we would like it to go.

Co-Sponsors: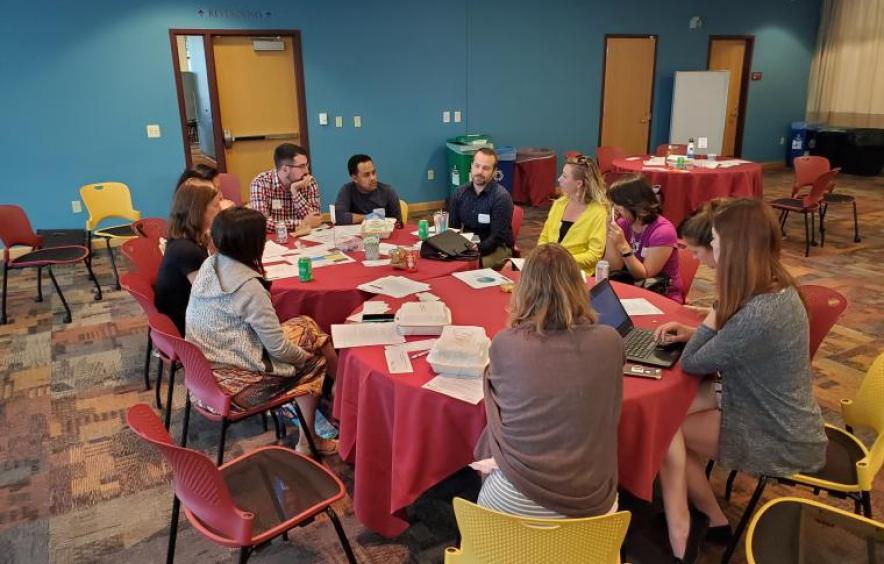 Eats & Engagement - A Faculty Learning Series
Informal, conversational style meet ups for faculty to give and get feedback and advice around a specific topic (lead by faculty luminaries) while enjoying some meals or snacks.
Check out our News & Events page for upcoming sessions. 
Upcoming Eats & Engagements: 
2021-2022 Eats & Engagements:
Note: All CCESL programs, including these, undergo an antiracist, anti-oppression review at least annually. This year, changes were made to program materials and applications based on that review.