Cultivating Hope in Community-Engaged Teaching
By: Heather Martin, Writing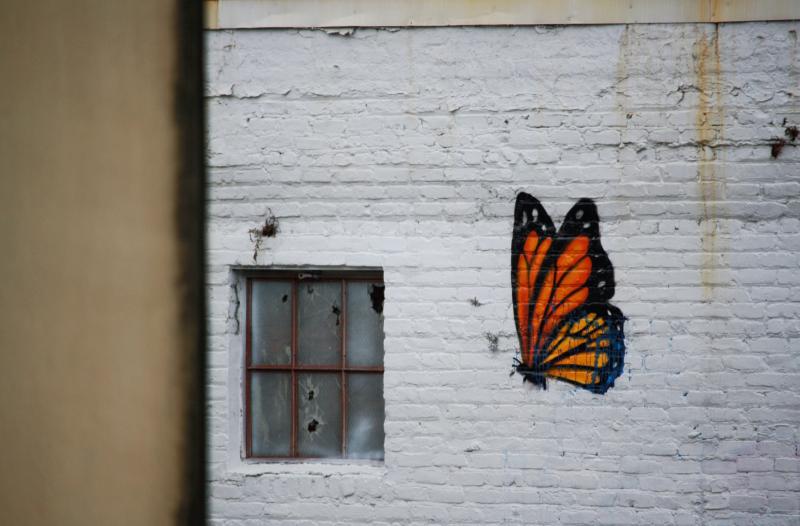 Fall is my favorite time of year in Denver. The air is crisp and the mornings cool. First-year students arrive on campus carrying overstuffed backpacks and an air of possibility. They don't know exactly what lies ahead, but they perceive it will be enriching, positive, and maybe even fun. As a long-time faculty member in the Writing and First-Year Seminar programs, most of my teaching at DU is with these first-time, first-year students. I enjoy working with this population for many reasons, but the most treasured is that it offers me proximity to hope.  
In my experience, taking a community-engaged approach in first-year classes can sustain and extend student perceptions of hope for their undergraduate education, as they find purpose in applying their learning in community contexts. Likewise, the AAC&U identifies community-engaged learning as a high-impact practice that supports student persistence and improves outcomes for underserved student populations. Cia Verschelden (2017) might call these kinds of educational spaces "high-hope" classrooms.  
Yet, even pre-Covid, many of our students were experiencing low-hope due to systemic injustice. In her pre-Covid book, Bandwidth Recovery: Helping Students Reclaim Cognitive Resources Lost to Poverty, Racism, and Social Marginalization, Verschelden (2017) highlights the importance of fostering "high-hope" for students, noting "the cognitive resources for learning of over half our young people have been diminished by the negative effects of economic insecurity, discrimination and hostility against non-majority groups based on race, ethnicity, sexual orientation, or gender identity, and other aspects of difference." The pandemic only exacerbated such inequities. 

Charles Snyder's (1994) theory of hope suggests that hope is not a spontaneous experience; rather, it can be cultivated and sustained through strategies that provide both cognitive and affective impacts on individual perceptions of hope. While community-engaged learning can be a source of hope, logistical challenges, insecurity, and fear of the unknown can be barriers to an impactful experience in community. Snyder (1994) identifies goals, pathway thoughts, agency thoughts, and barriers as tools to foster hope. According to Snyder, goals are the anchors of hope, as they provide direction and an endpoint for hopeful thinking. Pathway thoughts are the cognitive routes we take to achieve our desired goals; whereas agency thoughts foster motivation to undertake the routes towards our goals. Finally, barriers block the attainment of our goals. Against a barrier, we either give up or use pathway thoughts to create new routes. 
Intentional reflection on these four areas can be a useful driver of student engagement in classroom goal setting around community engagement and other tasks. Asking students to (1) consider their goals for community-engaged work, (2) identify the routes and motivations for achieving those goals, and (3) locate present and potential barriers offers a useful framework for fostering hope in the community-engaged classroom. For example, in my first-year writing and research course (WRIT 1133), students engage food justice organizations as part of their research. Initial outreach to these organizations and other community leaders regularly causes student anxiety, fear, and resistance¾particularly during the pandemic period. By walking through Snyder's hope framework, students were able to call out and identify their concerns about community work and locate pathways to circumventing the various barriers to success. The reflection also supported conversations between student and instructor, as we worked together to navigate the challenges of their projects and goals for community work. 
While there is no recipe for hope, intentional reflection on these areas has proven effective in helping students see their way through the challenges to a more meaningful experience in community. 
___
References 
Snyder, C. (1994). The psychology of hope. Free Press. 
Verschelden, C. Bandwidth recovery: Helping students reclaim cognitive resources lost to poverty, racism, and social marginalization. Stylus.