Continuing the Sankofic Journey to Inclusive and Affirming Early Care & Learning Environments for Black Children
By: Tara C. Raines, Associate Professor, Morgridge College of Education; Jalen Taylor, Program Development Director, National Black Child Development, Institute (Denver Chapter); Cierra Townsend, Ph.D Student, Morgridge College of Education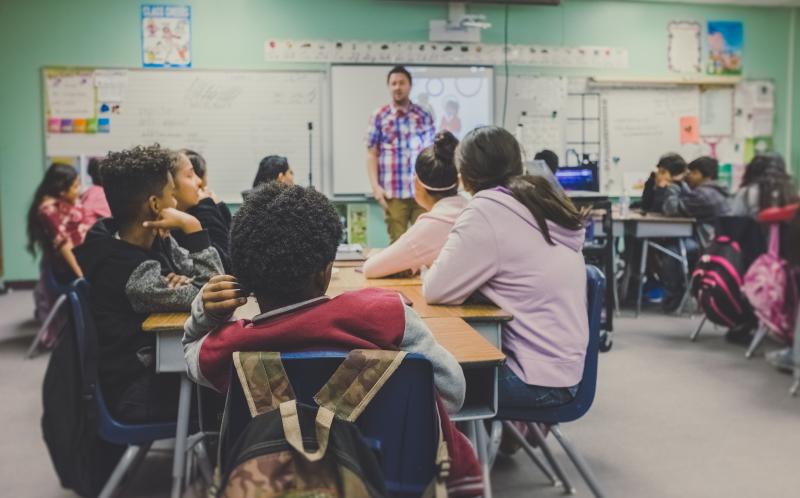 Research indicates that creating affirming and inclusive learning environments for Black children is crucial for preventing the classroom conditions that lead to the use of exclusionary school discipline with Black children (James & Iruka, 2018; Gregory,
Noguera, & Skiba, 2010; Toldson, McGhee, & Lemmons, 2015). The purpose of this project was to increase the number of Early Childhood Education-3 classrooms using pedagogy consistent with the affirming and inclusive classroom model for Black children as developed by the National Black Childhood Development Institute (James & Iruka, 2018). This was motivated by gaps in the provision of affirming and inclusive instruction for Black children in early childhood education settings (Howard, 2014; 2019). To that end, this Public Good Grant brought together the Morgridge College of Education and the National Black Child Development Institute of Denver (BCDI-Denver) to further examine the organization's implementation of Watch Me Read, Watch Me Succeed Early Literacy Bootcamp, a literacy summer camp held annually in July for Denver-area Black girls and boys ages 3 to 8 years old and to continue to develop recommendations for future program improvement and classroom implementation.
Last year, the research team and BCDI-Denver worked together to collect baseline data from pre and post-program surveys and make recommendations for school-based classrooms. This year the goal was to use that data and process to tighten survey instruments and survey administration. To that end, during summer 2020, the research assistant, faculty representative, and BCDI worked together to administer pre and post-summer literacy program surveys. However, the COVID-19 pandemic caused the team to shift how they thought about survey administration and implementation of the Literacy Boot Camp. In July of 2020, BCDI-Denver revamped the Literacy Boot Camp to fit an online service model. The program served 65 children and their families through weekly outdoor activities and online resources. The program provided backpacks of multiple weekly activities and books. A pickup event was held for families to pick up their materials and backpacks were mailed out to families that could not attend. The program held virtual storytime and readings and included a 24/7 online curriculum program for parents to reference. QR codes and URLs were created for families to access the pre and post-survey. Online survey access proved challenging as 11 families
completed the pre-survey and 0 families completed the post-survey. Last year families completed the survey in person and in paper form during the first and last session. Families were emailed reminders and encouraged to complete the survey on their phones using the QR code at the pick-up event. QR codes were also placed in each backpack mailed out to families. Due to challenges with data collection, outcomes through survey analysis of the program could not be determined.
The main outcome of this project shifted to providing families with affirming and inclusive reading curriculum to access during a summer when most in-person learning opportunities were closed due to the global pandemic. 65 children and their families were
served through the program. BCDI's mission is to "improve and advance the quality of life for black children and their families through education and advocacy." This project allowed us to better understand the needs of families within a global pandemic and shift our focus from research to providing needed resources. During this time BCDI also provided starter libraries to 100 children, providing over 20 books each to build an at-home library. They also created and provided STEAM kits to 75 students that included seven different STEAM activities for children to create at home. Lastly, they provided $30 gift cards to families within the community as well as recipe cards to support healthy eating habits. These projects along with the online Literacy Boot Camp supported families throughout the year and provided much needed resources during a global pandemic.