Caring: A Radical Act of Change
By: Paula Cole, Economics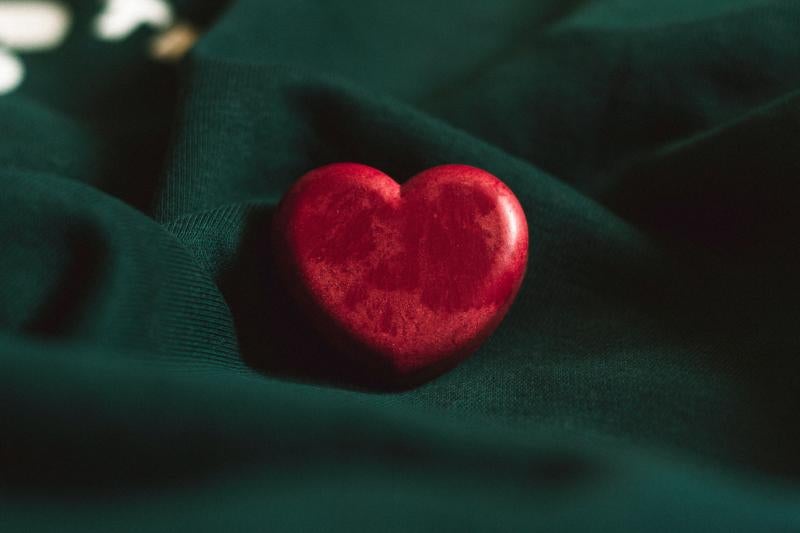 Like many members of the DU community, I am tired, stressed, sad, and angry as we continue
to push through challenges such as the COVID pandemic, the lasting political and social discord of Trump's presidency, the heat of the climate crisis upon us, the overturning of Roe v. Wade, and more. The conflicts we face today sometimes make it hard to see how we will build bridges across these divides. It seems like we are regularly facing a new historical event. No wonder so many of us are tired, stressed, sad, & angry.
Throughout the 2021-2022 academic year, connecting with colleagues from across campus in the Engaging Onward Community of Practice provided hope and a space to listen & be heard. In these conversations, our reflections and investigation of how to care for our students, community, colleagues, and ourselves resonated with my own teaching & scholarly work that evaluates the crisis of care created by capitalism.
Although economics is known as the dismal science, I am a true social scientist who believes in the good in people and the potential to construct a more caring world. Like many of you, my academic training did not develop my caring skills, I have worked hard to expand my caring toolbox and find ways to integrate these tools into my academic life. Here are a few essential
components for expanding your caring toolbox.

Cultivate caring.
We are bombarded with messages from our economic system to focus on grabbing what we want because we are all competing for a finite set of resources. To counter this, we need to practice and develop our abilities to care. Community engaged learning brings caring into our classrooms. Community engaged experiences provide me with hope--that we can share
resources, that we can learn from each other, that we can put equity first, and that we are meant to be caring. The flexibility, collaboration, communication, and openness that students, community partners, and educators must engage in provides a powerful lens for all of us to see and value each other as humans who are doing their best. It requires showing grace and holding space for growth and progress in ourselves and in each other. Community engagement requires students to think beyond their grade and to work collaboratively, rather than competitively. Community engaged learning centralizes caring but integrating the habit of caring in small ways within your classroom is just as important, such as classroom check-ins or fostering space for students to learn each other's names.

Fill your cup.
You cannot pour from an empty cup. Carework can be rewarding and fulfilling, but it is also difficult, emotional, and heavy. Prioritize time to make sure your needs are met. Self-care can take many forms such as sitting in the sunshine, getting enough sleep, going to therapy, or connecting with loved ones. Put it in your daily schedule and do not push this must attend
meeting.

Embrace our divergent needs.
Caring requires acknowledging our differences and the divergent needs we each have. Equality is not the same as equity and caring necessitates we provide for everyone where they are. What one student needs to succeed in the classroom or at DU will look different from other students.

Dismantle oppression.
Rest as you need to, but do not eliminate your angst and anger. We have much work to do in creating a more equitable world and these emotions are good fuel for dismantling systems of oppression. Caring is a powerful way to challenge and change the inequities inherent in the current system. The more unearned privilege and power you have, the more you should be
calling in others to help dismantle oppression. If you are not doing this work, then you are supporting domination and not leading with love and care.
Be accountable.
Systems of oppression are not kind or caring. We are all navigating through white supremacy, patriarchy, heteronormativity, and colonialism as we work to dismantle systems of oppression. We will make mistakes. This one is hard, particularly for those of us who want to put good into the world, as intentions and outcomes are not the same. We need to hold ourselves and each other accountable when we misstep, make amends as needed, and do better as we know better.
Claim joy.
Finding joy is essential for living a good life and for caring for others and ourselves. A guilty pleasure of mine is TikTok as I love the creativity and humor that is displayed. (I am currently on "It's Corn" tok--how can you not smile and sing-along to this bop--"I can't imagine a more beautiful thing.")
Capitalism continually demands us all to produce (work, work, work) and systems of oppression extract that production through exploitation, alienation, and domination. All this work leaves little time for us to be human and experience joy. Additionally, we have not all been given the same space and opportunities for joy. Black men frolicking and sharing their joy through #blackboyjoy provides a powerful example of this.
Shine.
I will end with another source of joy for me—the words of bell hooks who reminds me of what I love about learning and teaching and who encourages me to do better. In All About Love: New Visions, she notes

"Those of us who have already chosen to embrace a love ethic, allowing it to govern and inform how we think and act, know that when we let our light shine, we draw to us and are drawn to other bearers of light. We are not alone."

As we start the new academic year, let's do our best to lead with love and care. Caring for each other and ourselves is a radical act that challenges systems of oppression and capitalism. You are not alone. There are many folx shining brightly in our community. Even more members of our community are seeking ways to shine brighter and to expand their caring toolbox.