How do we empower and engage individuals and communities to promote health? 
Health promotion is all about engaging and empowering individuals and communities to improve comprehensive, holistic health and wellness. Doing so requires understanding the interrelated issues that affect health – from social and environmental factors to public policies. This LLC explores health through a lens of equity and justice to prepare students to collaborate to promote health and wellness for all.
The community is developed and nurtured through experiential programming, community engagement, and regular interaction with students, staff, and faculty. As a member of the community, you will enjoy retreats, community projects, and workshops in addition to your academic class in Health Promotions. For students with a strong desire to take their studies in Wellness to the next step, we offer an academic minor in Wellness. The LLC courses are the foundation for the minor.
Students who participate in the Health Promotion LLC will:
Live together with 22 similarly interested students in Nelson/Nagel Hall and have access to specially crafted events to learn and build community including retreats, speakers, dinners, and student-led events.

Learn together by enrolling in one 2-credit seminar for the Fall, Winter, and Springs quarters.

Build community together while receiving support from an LLC staff program coordinator who provides day to day and quarter to quarter co-curricular programming and support including retreats, dinners, speakers, and active learning excursions.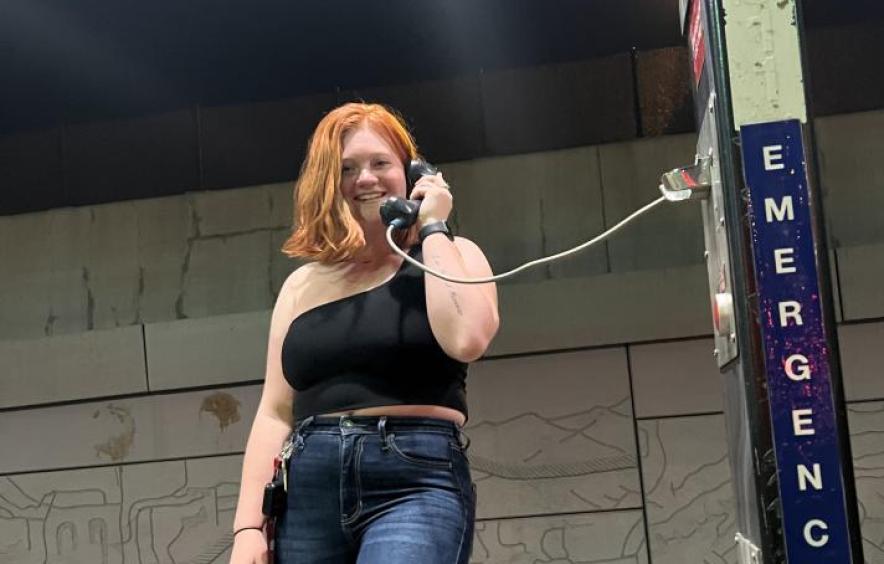 Student Spotlight
Allison Jones
Hometown: Colorado Springs, Colorado
Major/Minor: English with a concentration in creative writing, and Psychology
Graduation year: 2025
What is your favorite LLC memory? 
My favorite LLC memory was from the first or second week of school where a bunch of us got food at Jerusalem's and we're able to talk and connect.
What else are you involved with on campus? 
I am also a part of the DU Student Foundation, and I'm an RA in Dimond Family Residential Village.
Why did you choose to apply to this LLC? 
I chose to apply to the Wellness LLC because I wanted to be involved in a group of like minded individuals, and I wanted to work on my mental health quite a bit last year. Overall, I do think it helped a decent amount!
Living and Learning Communities