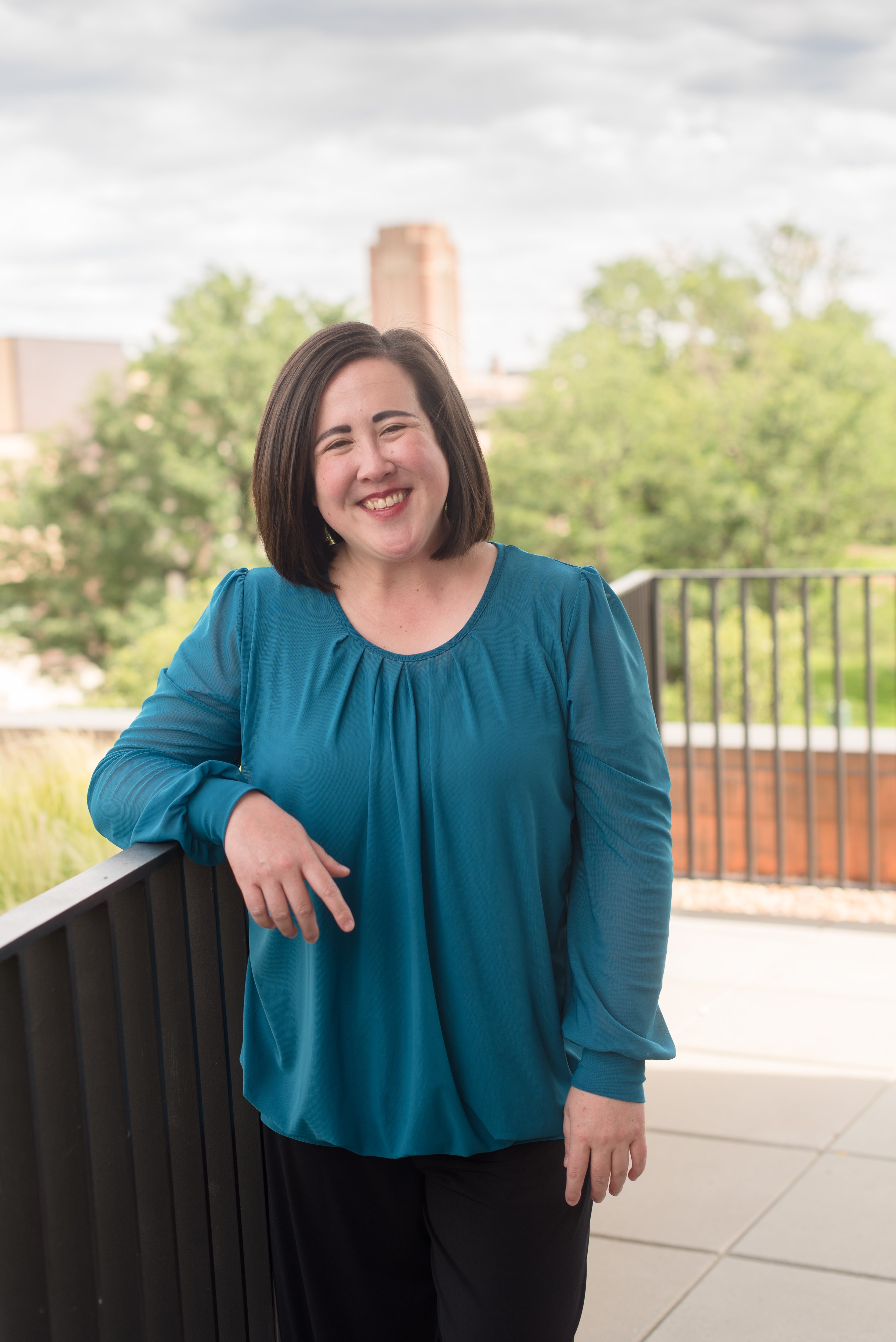 Rachel Lim, MM
Senior Academic Advisor
Academic Advising
Student Success
Professional Biography
I grew up in Memphis, Tennessee, in a family that values education. My father emigrated from Indonesia to pursue a college degree in the United States, my mother was an elementary school teacher and guidance counselor, and my sister also works in higher education at a university in Spain.
After earning a Bachelor of Music in Instrumental Music Education from Samford University and a Master of Music in Music Theory from Florida State University, I returned to Birmingham, Alabama, to support students in Samford's School of the Arts in their journey from recruitment to graduation. In 2016, I moved to Denver to advise undergraduate and graduate music students at DU's Lamont School of Music, and in 2021, I joined the team in DU's Office of Academic Advising.
As a musician, I have spent a lot of time thinking about how folks work together to express emotions and ideas, to create joy, and to make the world a better place. I carry these concepts over into my advising by connecting students with resources to support their holistic success, both in college and beyond.
I am pursuing a Doctor of Education in Curriculum and Instruction at DU's Morgridge College of Education, where my research focuses on sources of academic self-efficacy beliefs for music students from minoritized groups.
Pronouns: She/Her/Hers
CliftonStrengths Top 5 Themes
Achiever, Learner, Intellection, Input, Responsibility
Where is your favorite spot on DU's campus?
The Newman Center for the Performing Arts
What is your favorite entertainment?
Playing Jackbox games or other games that make people laugh
What is one piece of advice you have for students?
Connect with your support systems before you make big decisions. DU faculty, staff, counselors, and mentors can provide new perspectives and new information that might shape the choices you make.
How do you practice self-care?
Baking cookies, listening to audiobooks, and playing handbells
Share a quote you really like.
"I am not here to be right. I am here to get it right." - Brené Brown