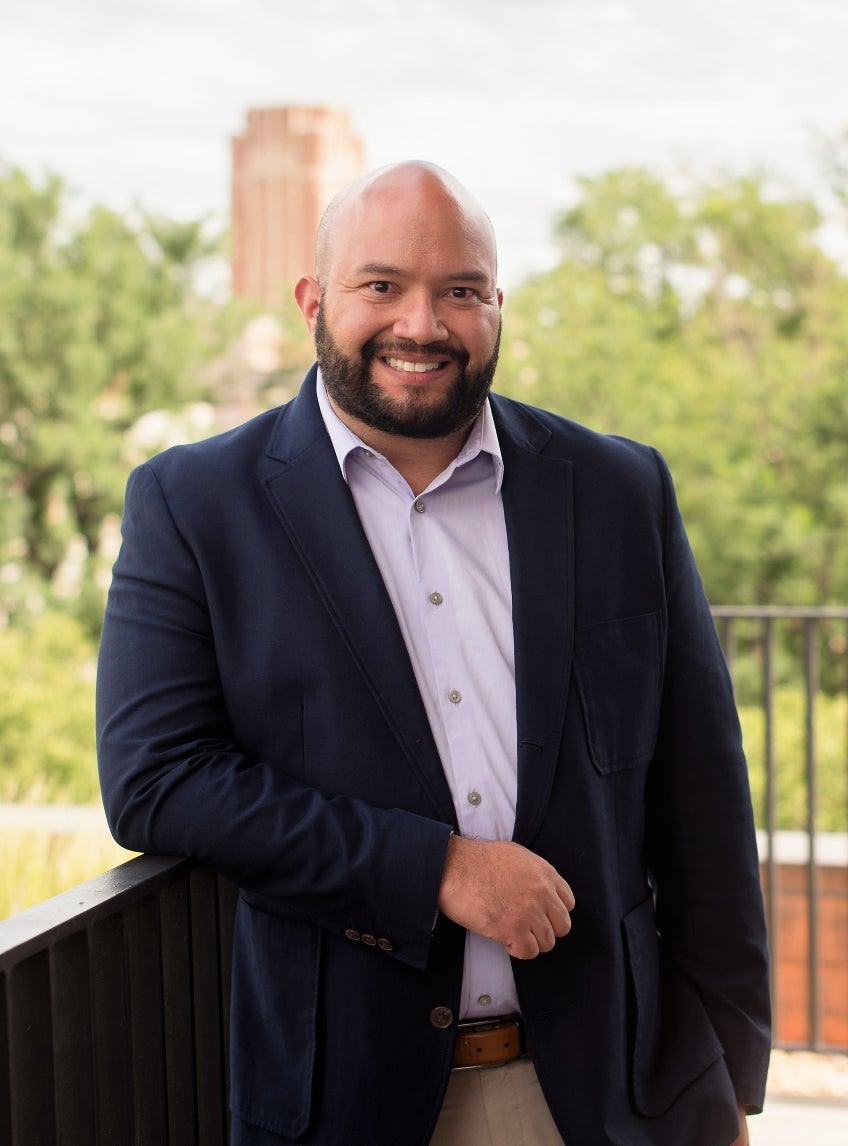 Gabe Fischer, B.S.
Staff Academic Advisor
Student Success
Academic Advising
Professional Biography
Mistakes. Exploration. Failure. Growth. These are just a few words that would describe my path that has led me to where I am today, and the list of words will forever continue. My journey as an undergraduate student was full of exploration, changing my major and joining all the clubs on campus. I eventually transferred schools and earned my degree in Hotel Management from Johnson& Wales University. After several years in the hotel industry, I discovered the world of higher education. While I have held several roles at diverse types of colleges and universities, my dedication to students in recovering from mistakes, exploring new opportunities, learning from failures, and experiencing growth is unwavering. 
I was born in Cali, Colombia but adopted when I was six months old and have been proud to call Colorado home ever since. I like to think that since I was on my first airplane at 6 months old, I have had wanderlust ever since. I love to travel to all places around the world when possible and stay connected with friends and family that live in other countries. In addition to traveling, I enjoy checking out new or newly discovered restaurants in Denver/Aurora area. I also enjoy volunteering my time to advocate for people in marginalized or minoritized communities. Currently my volunteer focus is on LGBTQIA+ communities.  
Pronouns: He/Him/His
CliftonStrengths Top 5 Themes: Positivity, Adaptability, Developer, Empathy, Achiever
Where is your favorite spot on DU's campus? The gardens and fountains near the Fritz Knoebel hospitality building.
What is your favorite entertainment? I love to try new places in the continually growing food scene of Denver and Aurora and the metro-area and if I can take in a performance of some kind like a play, musical, dance etc. with my husband, friends and family, than it has been a great day.
What is one piece of advice you have for students? It is ok not to have all the answers, it is ok to say "I dont know" but then ask questions & seek resources to learn and grow.
How do you practice self-care? I work toward balance, take time to listen to what I need. Sometimes is a a quiet walk and other times it might be a drive on the highway with some great music.
Share a quote you really like.
"It is not true that people stop pursuing dreams because they grow old, they grow old because they stop pursuing dreams." - Gabriel Garcia Marquez