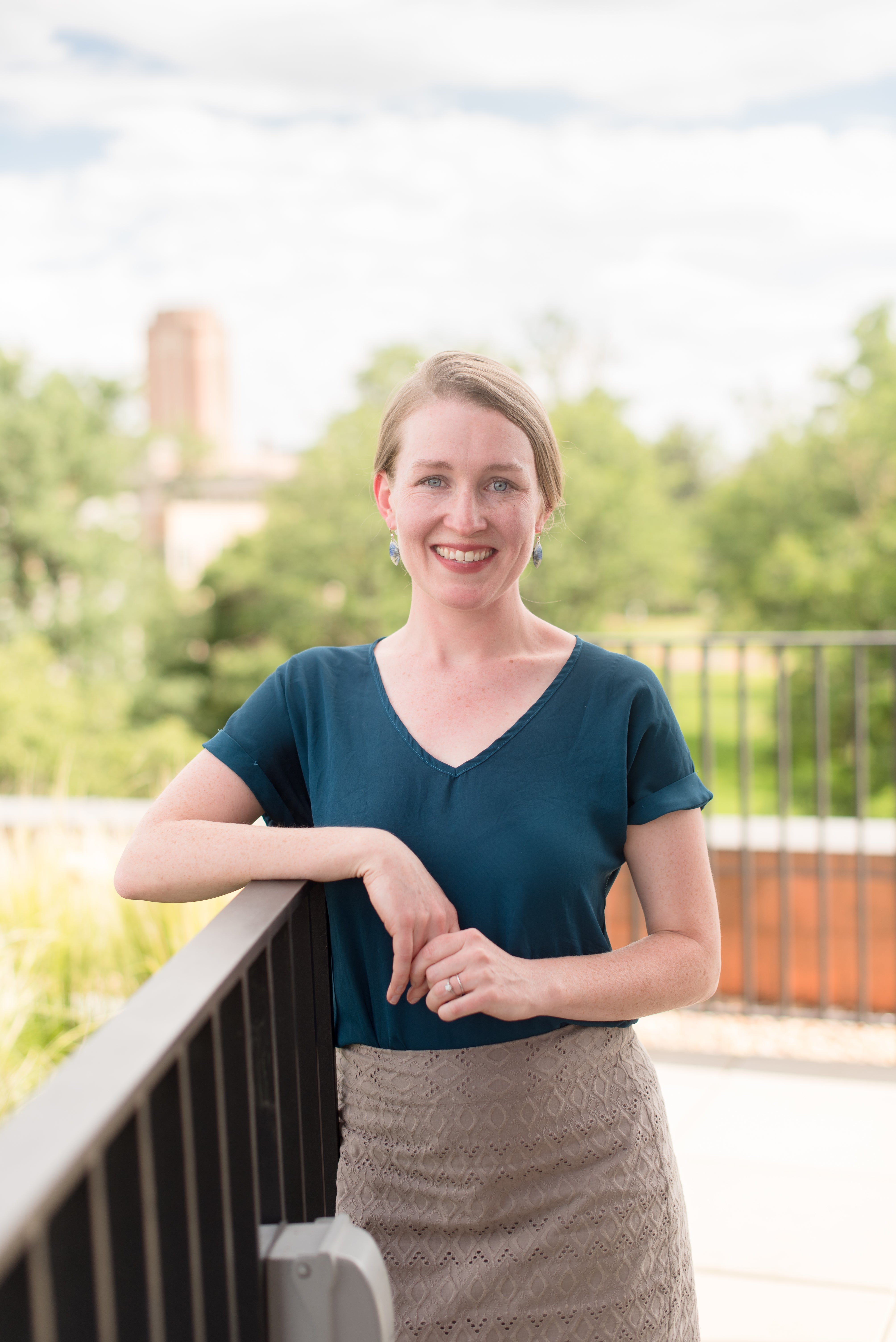 Allie Ogino, MM
Senior Academic Advisor
Academic Advising
Student Success
Professional Biography
I am originally from Lexington, MA, and received my BA in Mathematics from Georgetown University and my MM from The Longy School of Music. After my master's degree, I spent a few years freelancing as a classical soprano and still perform professionally today. Not wanting to do music full time, I moved into education and worked at two different schools prior to arriving at DU. I love supporting students through life challenges and helping empower students to reach their potential. New to Colorado, but a long-time enthusiast, my husband and I are looking forward to tackling some mountains and exploring unique neighborhoods.
Pronouns: She/Her/Hers
CliftonStrengths Top 5 Themes
Strategic, Empathy, Developer, Relator, Communication
What is your favorite entertainment?
Watching TV shows and heading out to concerts.
What is one piece of advice you have for students?
Take time to really learn about yourself - what you love to do, what makes you tick and why. Ask a friend or mentor to be a partner in that exploration. Try out new things, question yourself and invest in your strengths.
How do you practice self-care?
It's so important for me to get outside. I love hiking and running especially and find that it helps me clear my mind.
Share a quote you really like.
"It isn't the burdens of today that drive men mad. Rather, it is regret over yesterday or fear of tomorrow. Regret and fear are twin thieves who would rob us of today. So, stop pacing the aisles and counting the miles. Instead, climb more mountains, eat more ice cream, go barefoot oftener, swim more rivers, watch more sunsets, laugh more and cry less. Life must be lived as we go along." -Robert Hastings